WISCONSIN AAHAM FALL CONFERENCE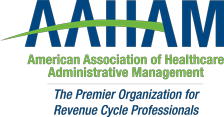 This conference will be held virtually through Zoom/Webex, as well as in-person at the Red Lion in Appleton, WI.
We are excited about the line-up and we hope you are too!  They will be kicking off the Conference on Thursday, October 21, 2021 with Brian Garver as the Keynote Speaker.  He will be talking to us about how we can be Resilient by Turning Adversity into Opportunities!  There are have some great speakers presenting on Friday, October 22, 2021!